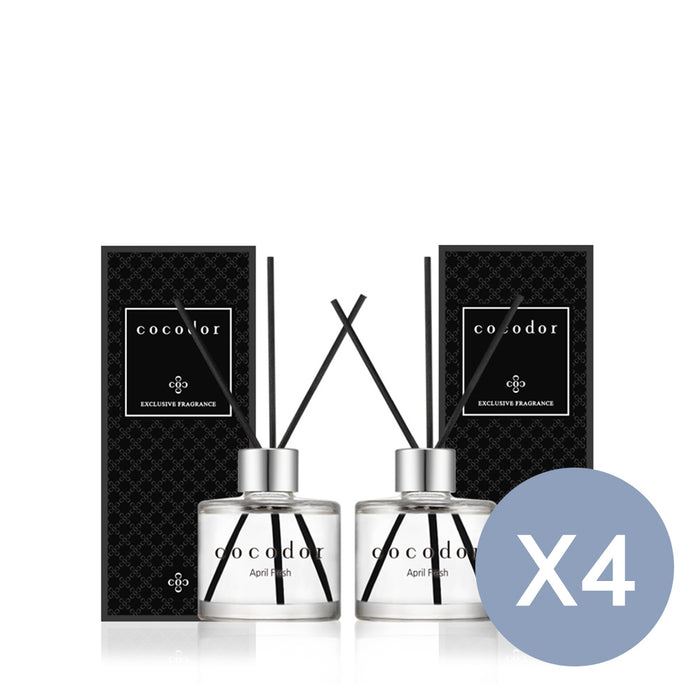 Signature Diffuser Bundle / 1.6oz / 4 Pack [Build Your Own]
Sold out
Original price
$51.96
-
Original price
$51.96
[April Breeze]
A harmonious mixture of a strong floral scent, sweet berries, and a cozy and powdery note for a fragrance that delivers the sensation of a softener. Same fragrance as April Fresh.
[Black Cherry]
The freshness of orange and green apple is added to the sweetness of the ripe black cherry. The unique subtle sweetness of black cherries will change the atmosphere.
[Garden Lavender]
The natural herbal fragrance of a lazy sunny afternoon in a garden full of lavender combined with lavender's signature sweetness brings relaxation to both the mind and body. Relax your mind and body in the hard daily life.
[Pure Cotton]
A mixture of white laundry, a citrus note, and mint, leaves a texture of clean cotton to recreate a clean and pure feeling of white quilt.