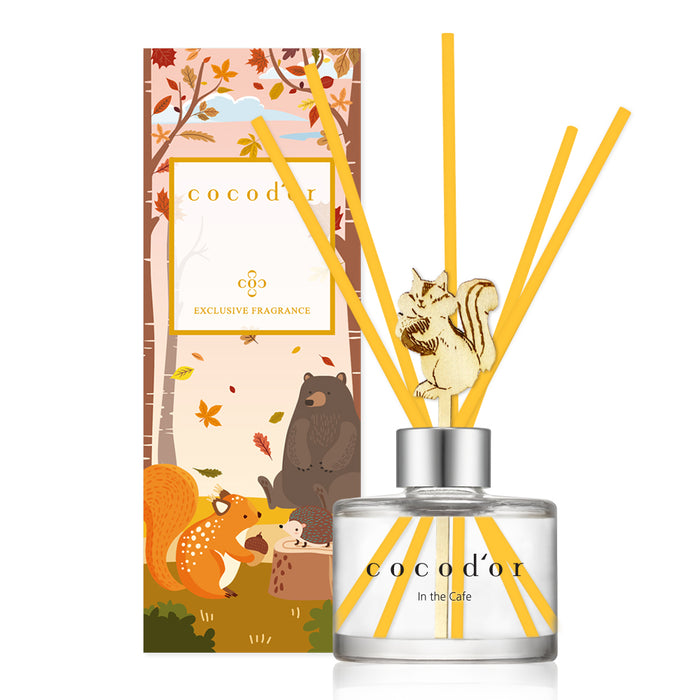 Chipmunk Reed Diffuser / 4.05oz [In The Café]
Sale
Sale
Original price
$14.99
-
Original price
$14.99
CONTENTS 
Diffuser 120ml / 4.05oz + Reed Stick 5pcs + + Wood Stick 1pcs
Elegant glass bottles are 4.05oz with reed sticks included.
FRAGRANCE
The scent of delicate and fragrant coffee roasts and the aroma of a table with sweet and cozy desserts and the cafe of the day when you face and share happiness without knowing the passage of time
HOW TO USE
1. Use your hand or tools like forceps to remove the plastic cork out gently.
2.Put as mana reed as you want in the vessel and let the oil evaporates slowly.
3.Keep it away from the reach of small hands and paws.
4.Avoid any direct sunlight and open flame. 
You can choose to add or remove the number of reed sticks to match your taste.
It takes 1 or 2 days for the fabric sticks to soak in the scent.
When the fragrance weakens, simply turn the reed sticks upside down or
replace them with new ones.
SAFETY 
Our fragrances are free from trichloroethylene, didecyldimethylammonium chloride, toluene, xylene and styrene and adhere to IFRA standards and regulations.