We create the world class fragrances to enrich the lives of the people
· R E V I E W S ·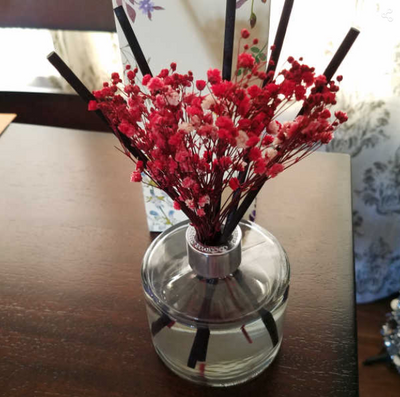 This diffuser has been such a beautiful addition to my table. It was very simple to assemble put the sticks in the jar of oil and add the decorative flowers. I got the scent black cherry and it is so pleasant! It is not an awful over powering scent but instead light and noticeable when I come home. I love how it is both a beautiful piece for my table and also smells so lovely. I have had it out for I believe close to 2 in a half weeks and just recently flipped the sticks and the smell hasn't wavered at all. Overall it is a win for me and I think they would make such a lovely housewarming gift!
SarahMartin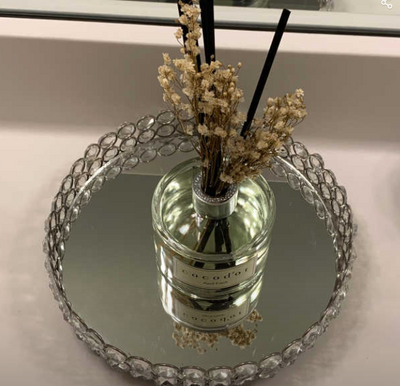 I loved it. The smell of this diffuser is wonderful. It is so elegant and fragrant. This diffuser looks beautiful anywhere in the house. My prefer to use in my bathroom. But I tested in vast environments and was beautiful in all.
LeticiaBreeden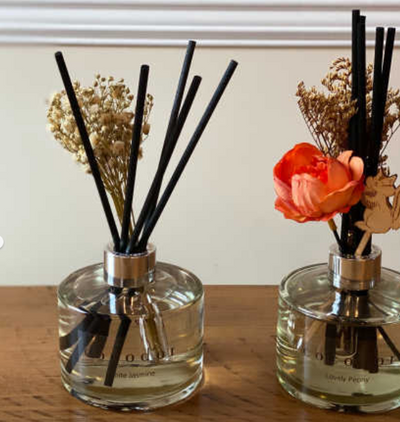 How pretty are Cocod'or exclusive fragrance diffusers? These are white jasmine and peony. And I'm out of luck because my kids took them into their bedrooms as soon as I opened them. The designs are really cute and their bedrooms smell delicious!
Jennifercitt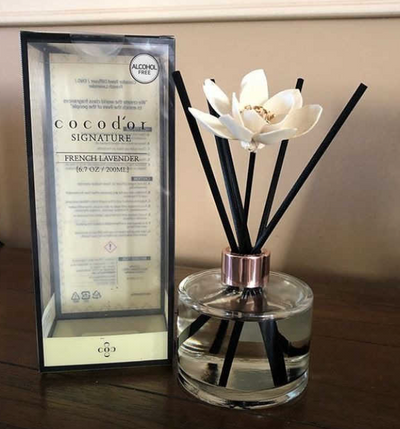 i actually loved this scent a lot! it smelled so fresh and as long as you flip the reeds accordingly it lasts a while! i would definitely recommend to others.


ainsss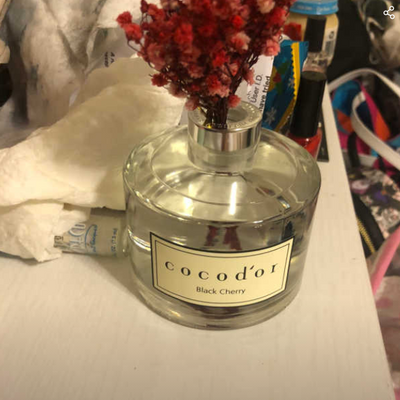 This smells amazing it doesn't smell like a black cherry smells very floral and almost like a candy smell but it confusing how I suppose to take the flowers out to diffuse the smell but it figured it out and how my room smells very like a flower shop it amazing and really gets a good scent to your room or small area not strong but it sweet and love it love getting diffusers feels like a cleanse to your room this is amazing very recommended.
HeatherFollin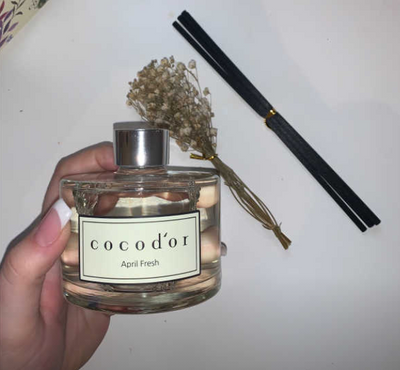 This is such a fresh smelling air freshener! It smells absolutely divine! I would love to have these all over my house😍 I would totally recommend this product!
Savannahhlynn19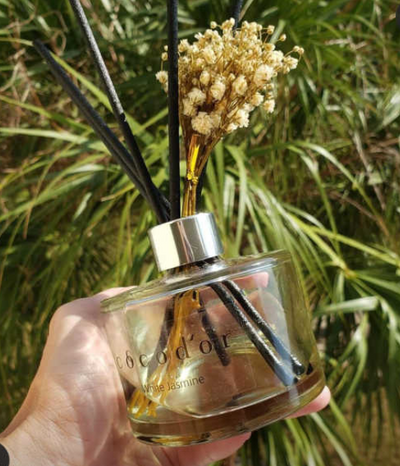 i love this scent ! takes a few hours to scent the area but you flip the sticks each day like i do and the scent comes into the room easier . i cant wait try more
Jenni blonde25 ig